AN ICONIC RESORT
IN HOOD RIVER OREGON
FOR GUESTS WHO DESIRE
A CULTURED EXPERIENCE
IN AN ERA OF GETAWAYS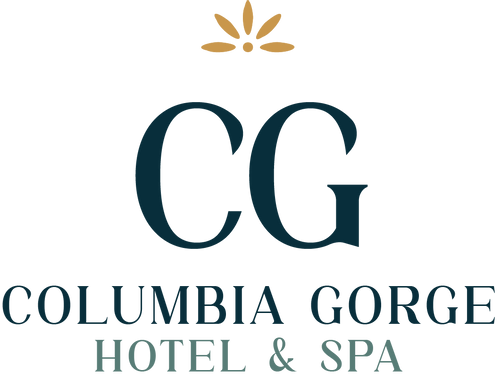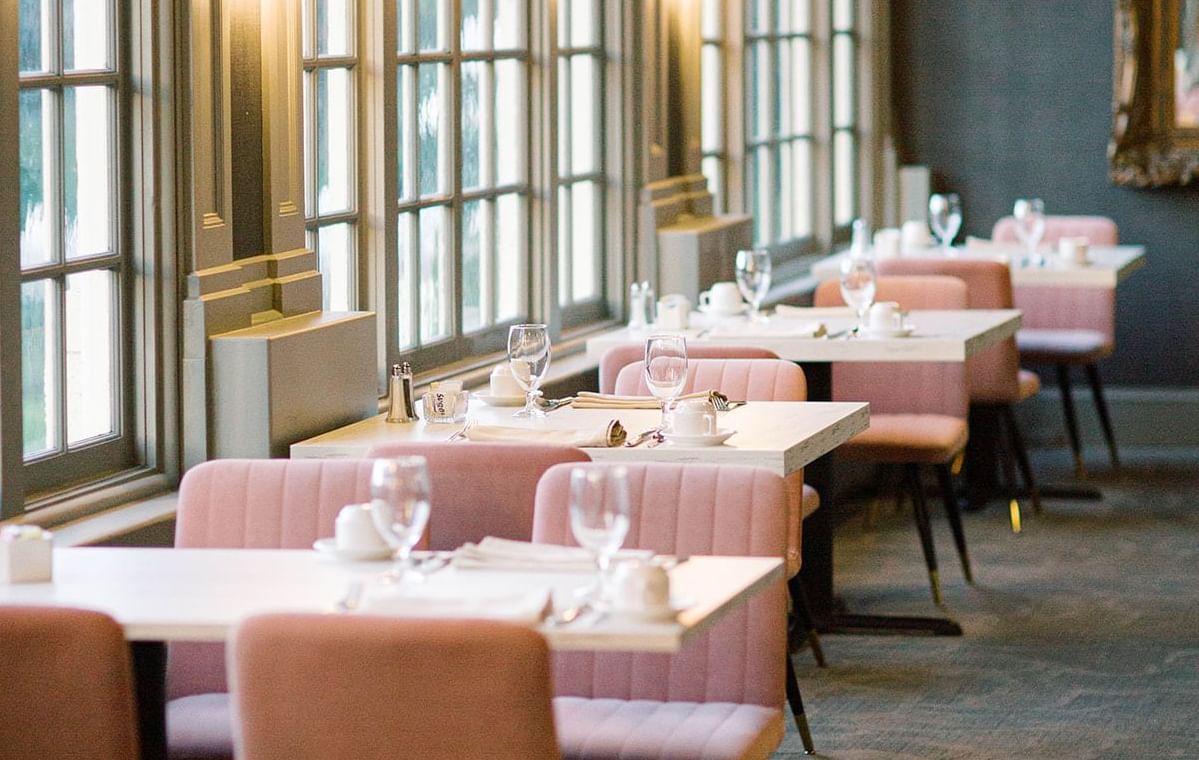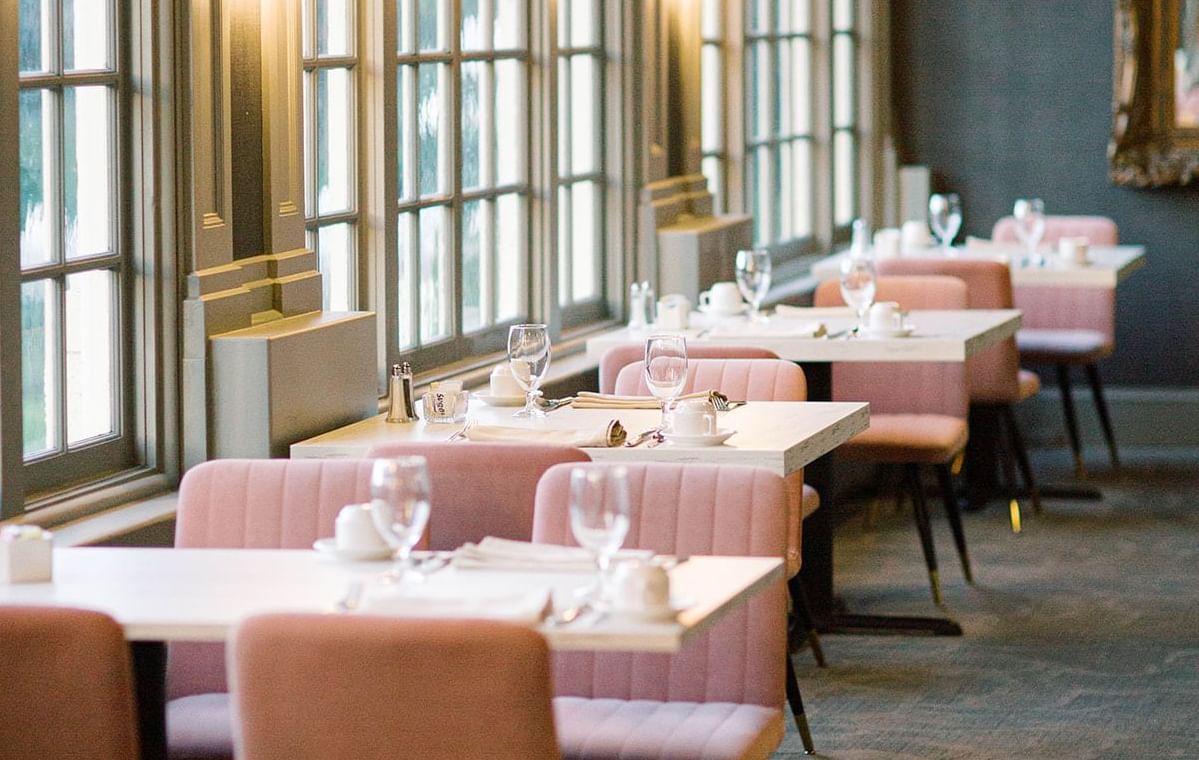 Escape to The Beautiful Columbia River Gorge This Summer!
Book your visit and enjoy immaculate views in our recently renovated Historic Hotel!
Perched atop the majestic cliffs of the Columbia River, Columbia Gorge Hotel & Spa has 40 guest accommodations. Facilities include our award-winning Simon's Cliffhouse Restaurant, the Valentino Lounge, an outdoor terrace for dining or drinks, and meeting space to accommodate up to 130 guests.
learn more
OUR ACCOMMODATIONS
Relax in charming historic Hood River lodging
while enjoying gorgeous panoramic Columbia River views
Welcome to The Columbia Gorge Hotel & Spa, where modern chic meets art deco influence.
We are thrilled to announce that our recent upgrades provide an elevated guest experience with immaculate views of the Columbia River making your stay a truly unforgettable experience.
Our newly renovated World Class Gardens are an oasis of natural beauty and tranquility, providing the perfect backdrop for a leisurely stroll. Take a break from the hustle and bustle of everyday life and immerse yourself in the peaceful surroundings of our gardens.
Columbia Gorge Hotel & Spa offers a range of accommodations to suit your needs. Choose from our River Side or Garden Side Rooms, available with King or Double Queen beds. Our rooms feature contemporary furnishings and luxurious amenities, including 50 inch flat-panel televisions with cable programming, providing the perfect balance of comfort and entertainment. We also offer Deluxe Rooms equipped with fireplaces, providing a cozy and intimate atmosphere for your stay.
One of the highlights of your stay at The Columbia Gorge Hotel & Spa will be our unique culinary experience. Our restaurants feature culinary delights utilizing locally-sourced ingredients prepared with an emphasis on Northwest and Europe cuisines. Whether you're looking for a romantic dinner for two or a casual meal with friends, Valentino Lounge and Simon's Cliff House offer a range of options to suit your taste.
All of our accommodations feature room service, air conditioning, and luxurious amenities, so you can relax and unwind after a long day exploring the Columbia Gorge area. In the morning, enjoy a complimentary cup of coffee in our Lobby, and start your day with a refreshing view of the Columbia River.
Columbia Gorge Hotel and Spa offers a range of guest services, including a 24-hour front desk, full-service spa, fax/copy service, ensuring a worry-free stay for our guests. We understand that pets are part of the family, which is why we welcome four-legged friends under 50 pounds in select rooms.
Come and experience the perfect blend of luxury, nature, and cuisine at The Columbia Gorge Hotel & Spa. Book your stay with us today and discover the unparalleled beauty of the Columbia River Gorge.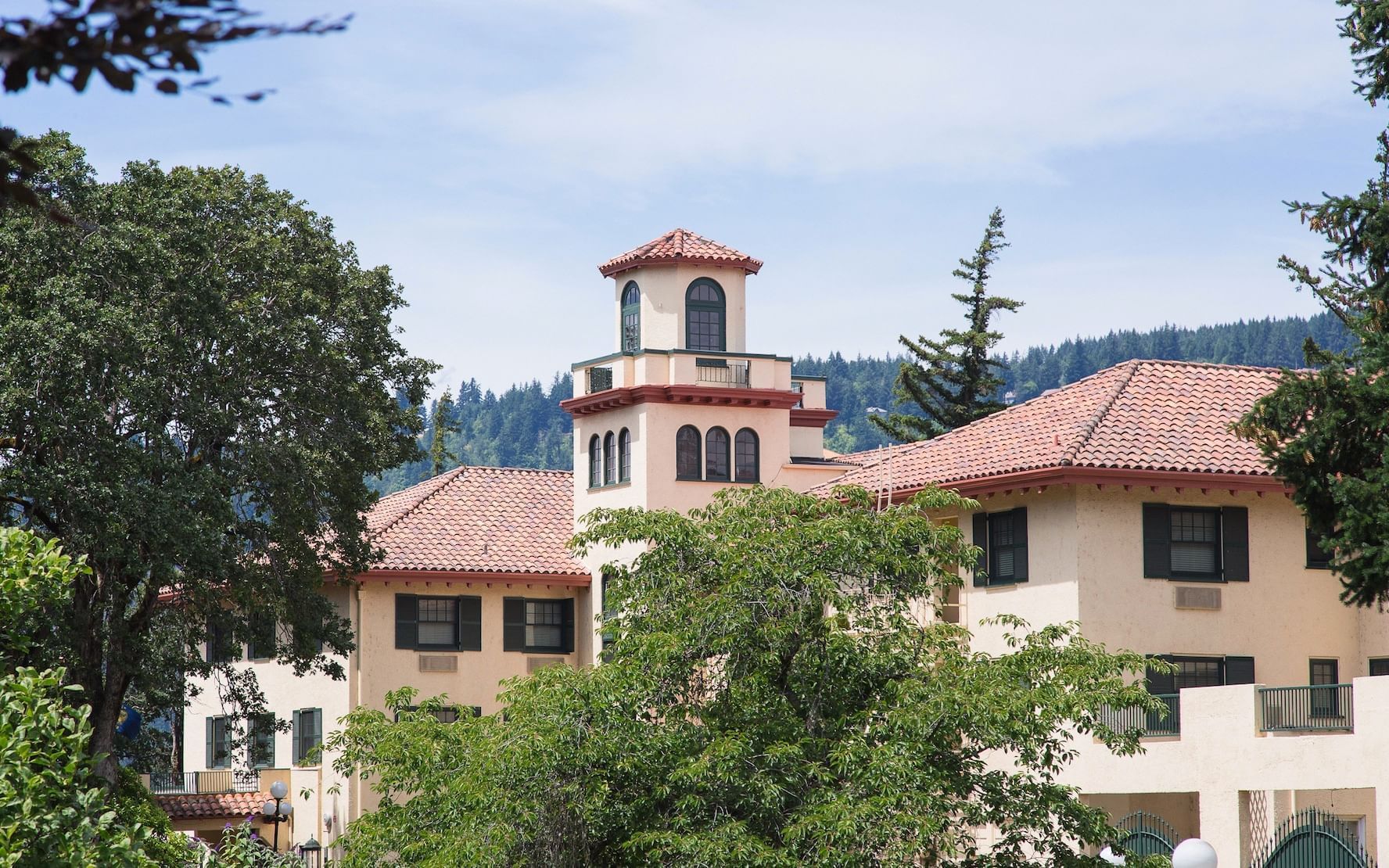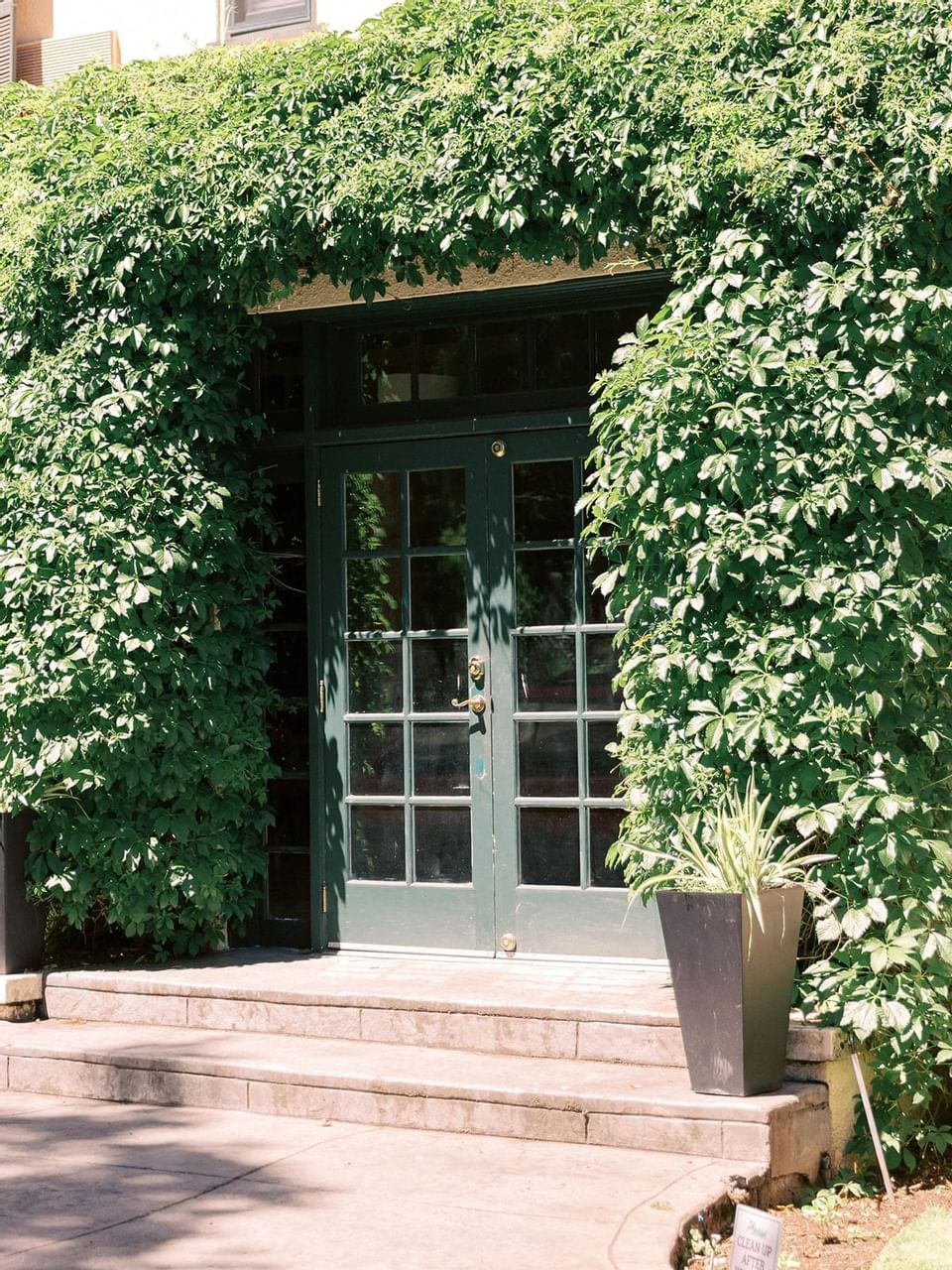 SPECIALS
Enhance your visit to the beautiful Columbia River Gorge with exclusive vacation packages highlighting the best of Hood River, Oregon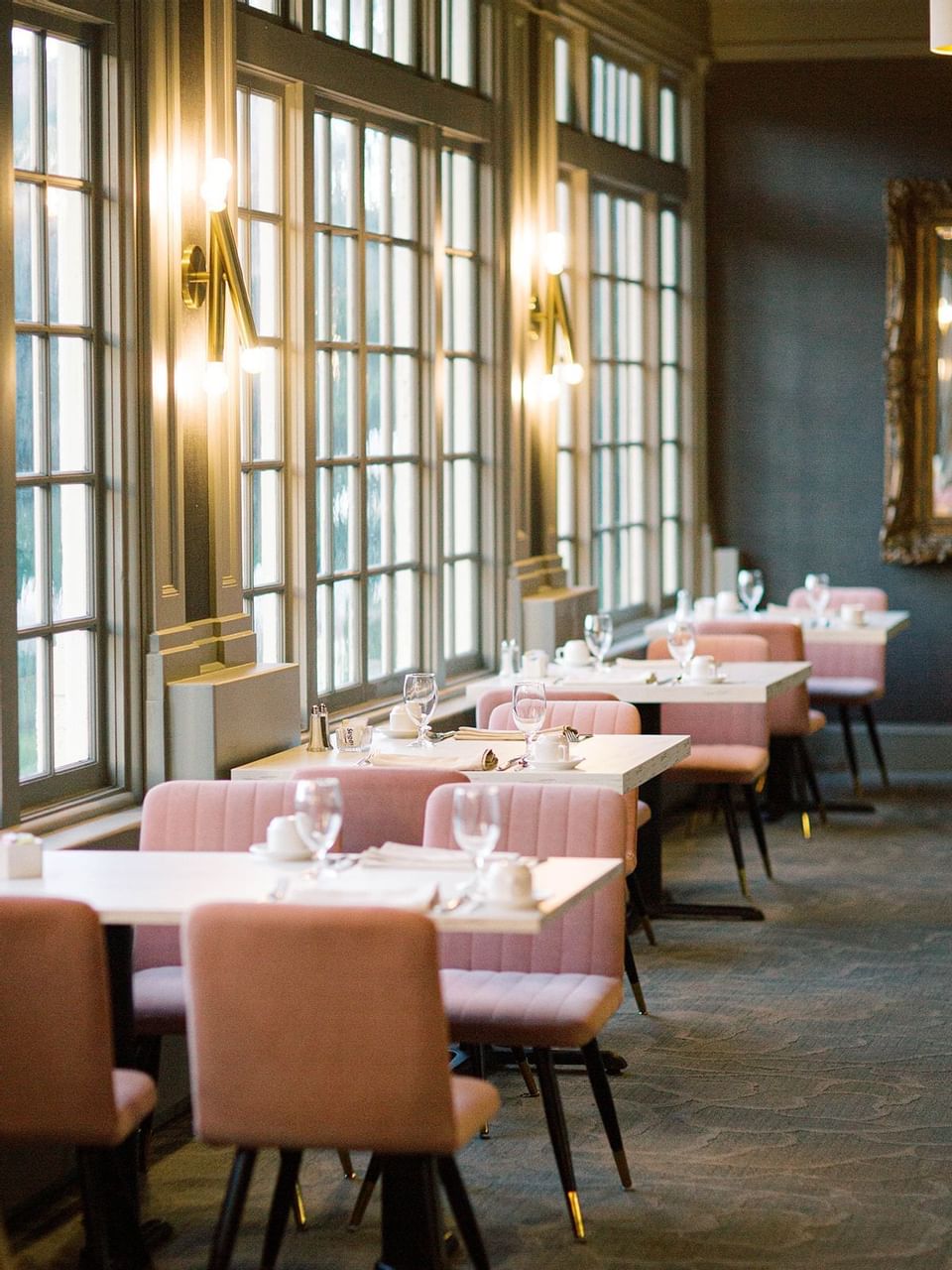 DINING
Casual, romantic, and with the legacy of 1920's elegance, Simon's Cliffhouse at the Columbia Gorge Hotel & Spa presents the best Hood River has to offer.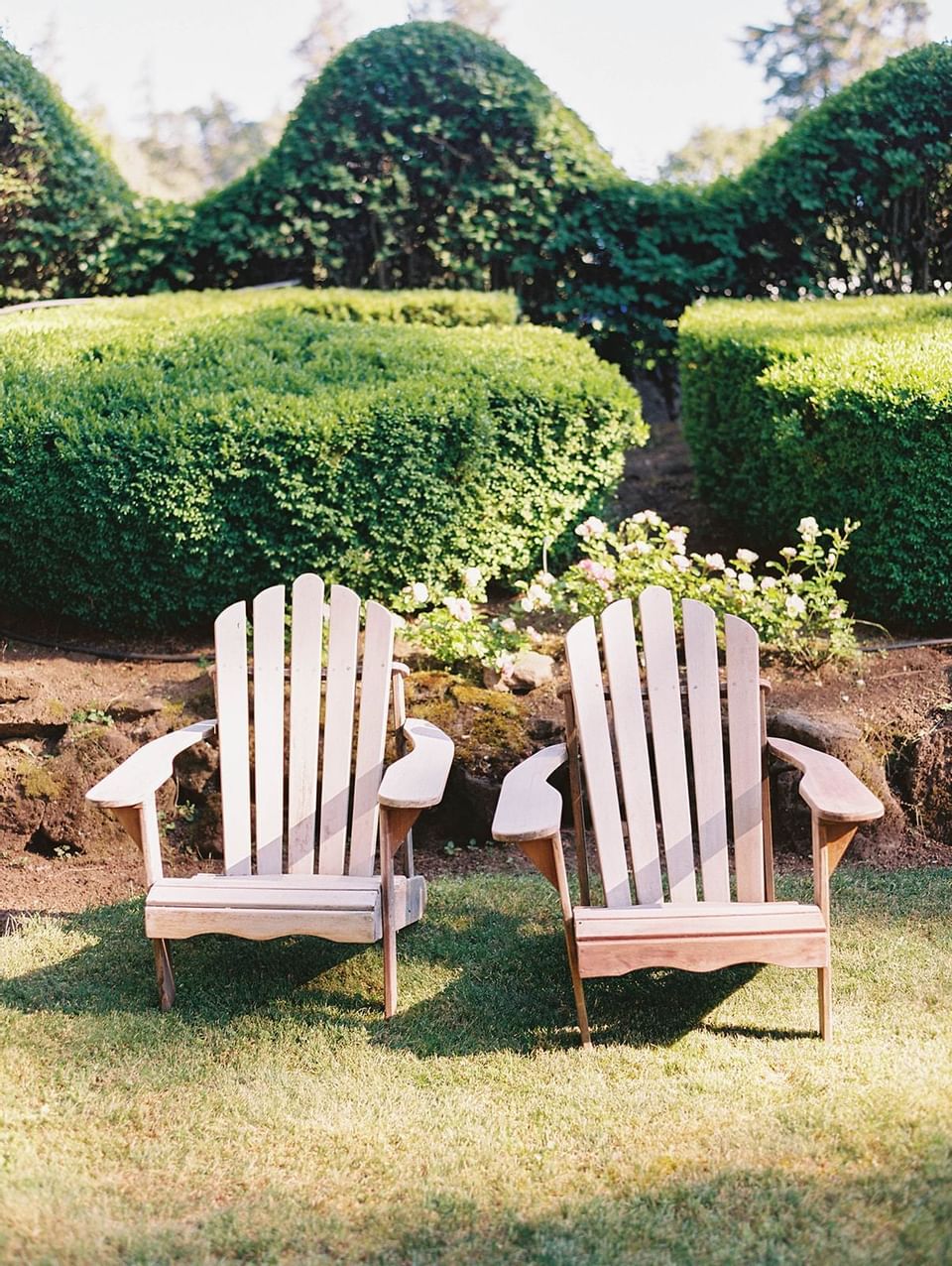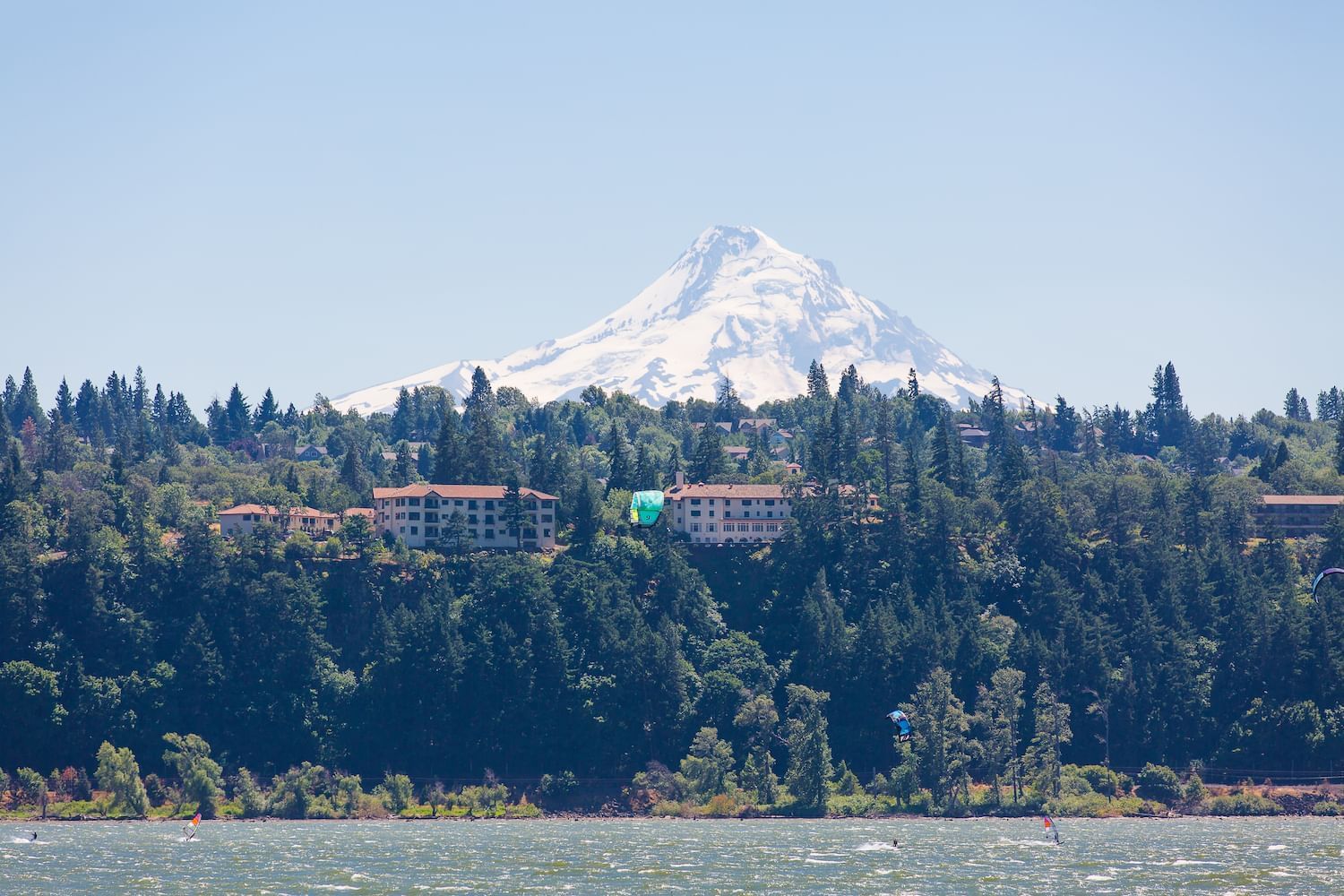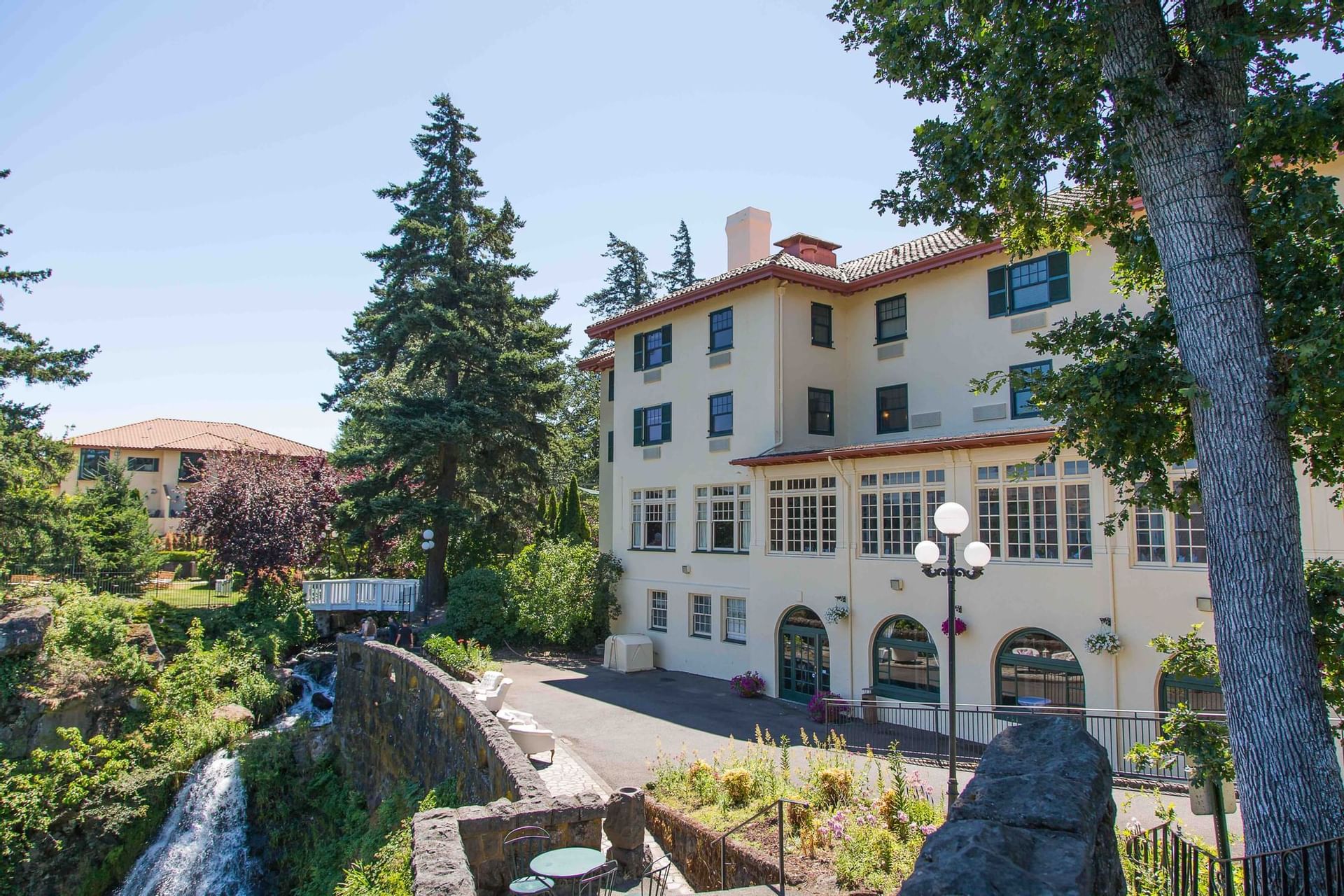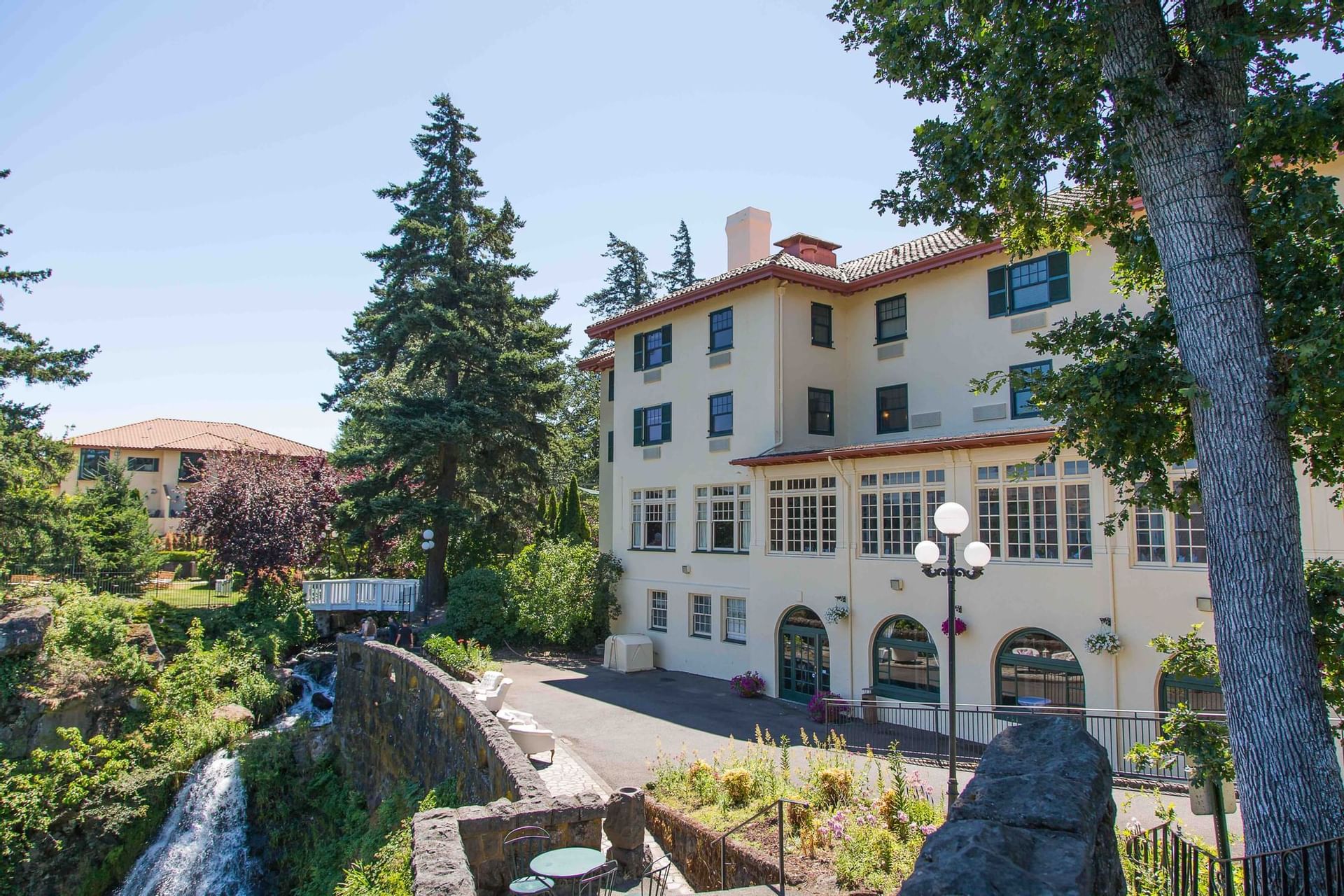 Your Comfort is Important
Please contact us with any questions, or if you need information that you cannot find on our site.
Call (541)386-5566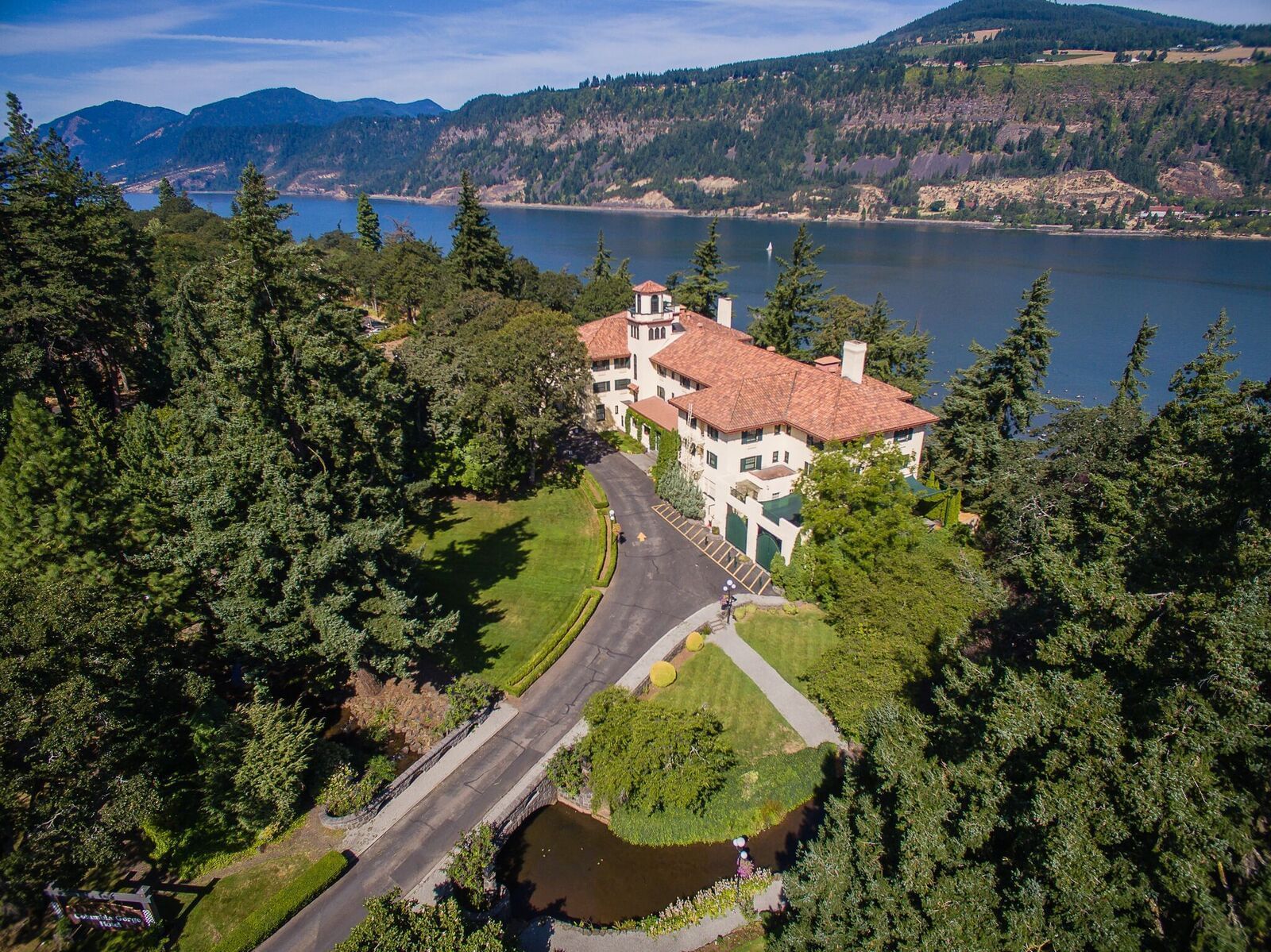 Incredible place!
I thoroughly enjoyed our stay at Columbia Gorge Hotel! We've been talking about going there for years now and finally made it happen.

Will definitely be going again! The setting is amazing, the staff is friendly and helpful, and the history is so amazing. We loved finding out The rich history and stories behind the building, and with the touches to personal rooms and the attention to detail all throughout the hotel, you almost feel as if you have taken a trip back through time.

Wonderful visit!
The hotel is beautiful, the music in the piano bar was outstanding, and the food was excellent.

The only thing I would have liked to see more of was historical information about the hotel. There was some, but there needed to be more! :) The gardens were amazing, even though it was winter. I bet they're spectacular when things are blooming!

Outstanding!
Great People are working here and highly supportive before, during, and at the end!

The romantic package set up in the room before we arrived, a special arrangement to deliver a "surprise" room service, the dinner, room upkeep, and the checkout--all worked like a charm. Thank you CGH!

A lovely stay at a lovely old hotel
The hotel and grounds are priceless - comfortable and historically significant.

The river side view is beautiful and the food in the dining room is outstanding - especially the Sunday Brunch. Service is very good and we will most certainly return.

"Historic hotel with modern amenities. My room was a river side king with a fireplace. Beautiful view of the river and could hear the waterfall. The bathroom has been completely updated and it beautiful.

The hotel staff is very friendly and helpful, full of information about this historic property. There was an error on the rate I direct booked with the hotel. They contacted me about a week before and we were able to amicably settle on an acceptable rate.

If you're looking for happening nightlife, this probably isn't the place for you, but if you are seeking peaceful tranquility with modern flair, CGH is the perfect place for you!"