AN ICONIC RESORT
IN HOOD RIVER OREGON
FOR GUESTS WHO DESIRE
A CULTURED EXPERIENCE
IN AN ERA OF GETAWAYS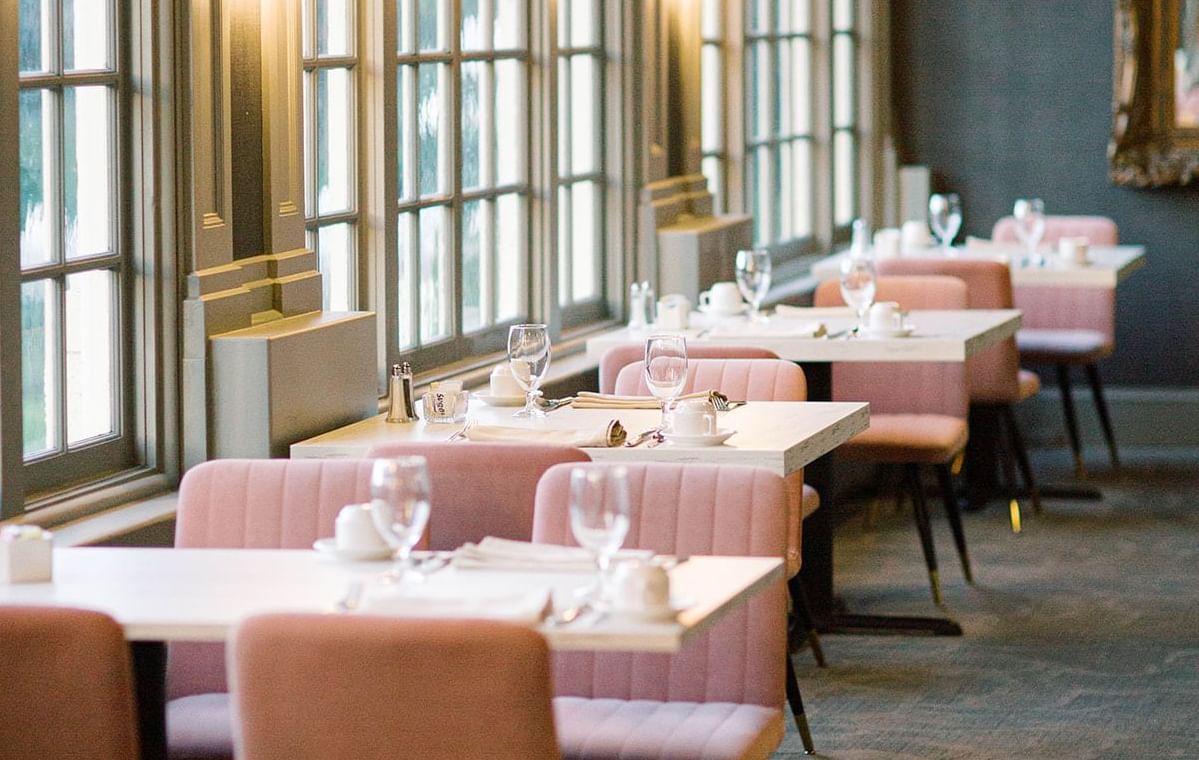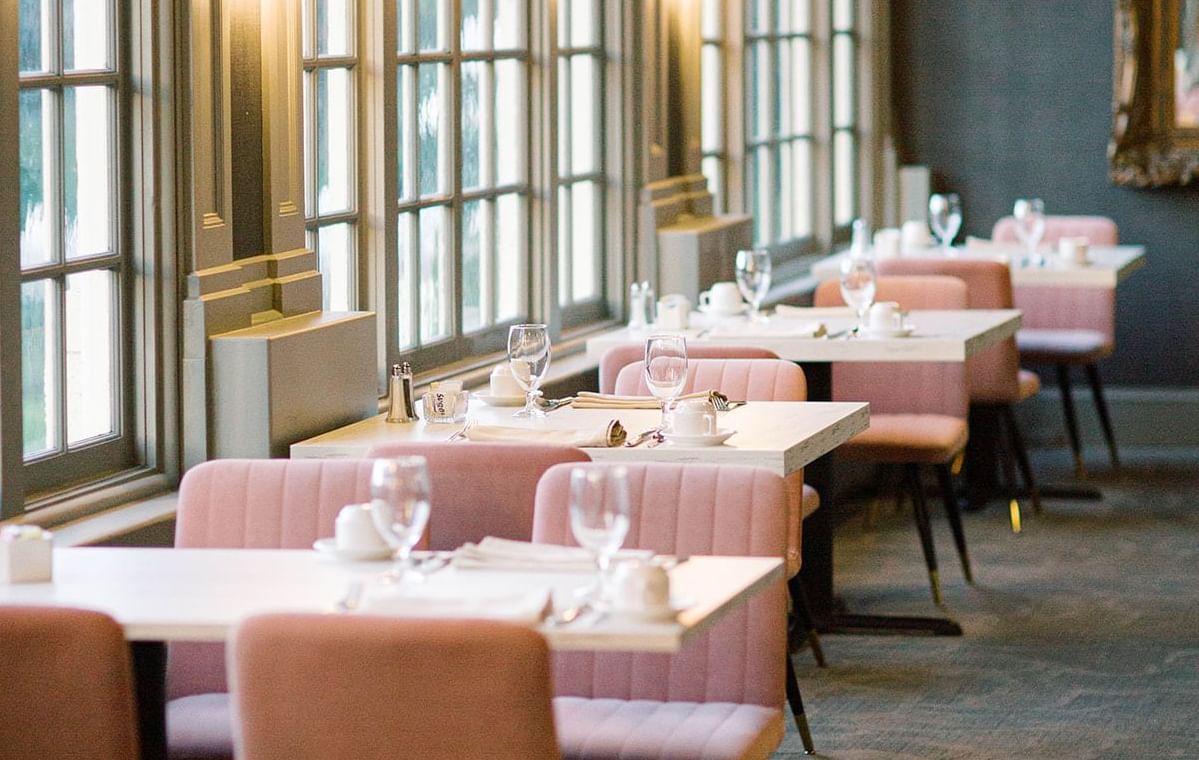 Join us for an Easter Brunch Buffet on Sunday, April 9!
Book your visit and enjoy immaculate views in our recently renovated Historic Hotel!
Perched atop the majestic cliffs of the Columbia River, Columbia Gorge Hotel & Spa has 40 guest accommodations. Facilities include our award-winning Simon's Cliffhouse Restaurant, the Valentino Lounge, an outdoor terrace for dining or drinks, and meeting space to accommodate up to 130 guests.
learn more
Our Accommodations
Relax in charming historic Hood River lodging
while enjoying gorgeous panoramic Columbia River views
River Side and Garden Side Rooms with King, Queen, or Double Beds are available. Some rooms offer brass or canopy beds, and we also offer Deluxe Rooms equipped with fireplaces. All accommodations feature limited room service, air conditioning, and 40" flat-panel televisions with cable programming. Morning coffee is available daily in our Lobby. Guest services include a 24-hour front desk, full-service spa, fax/copy service, and safety deposit boxes. Four-legged friends under 50 pounds are welcomed in select rooms. Please note that The Columbia Gorge Hotel & Spa is a completely non-smoking property.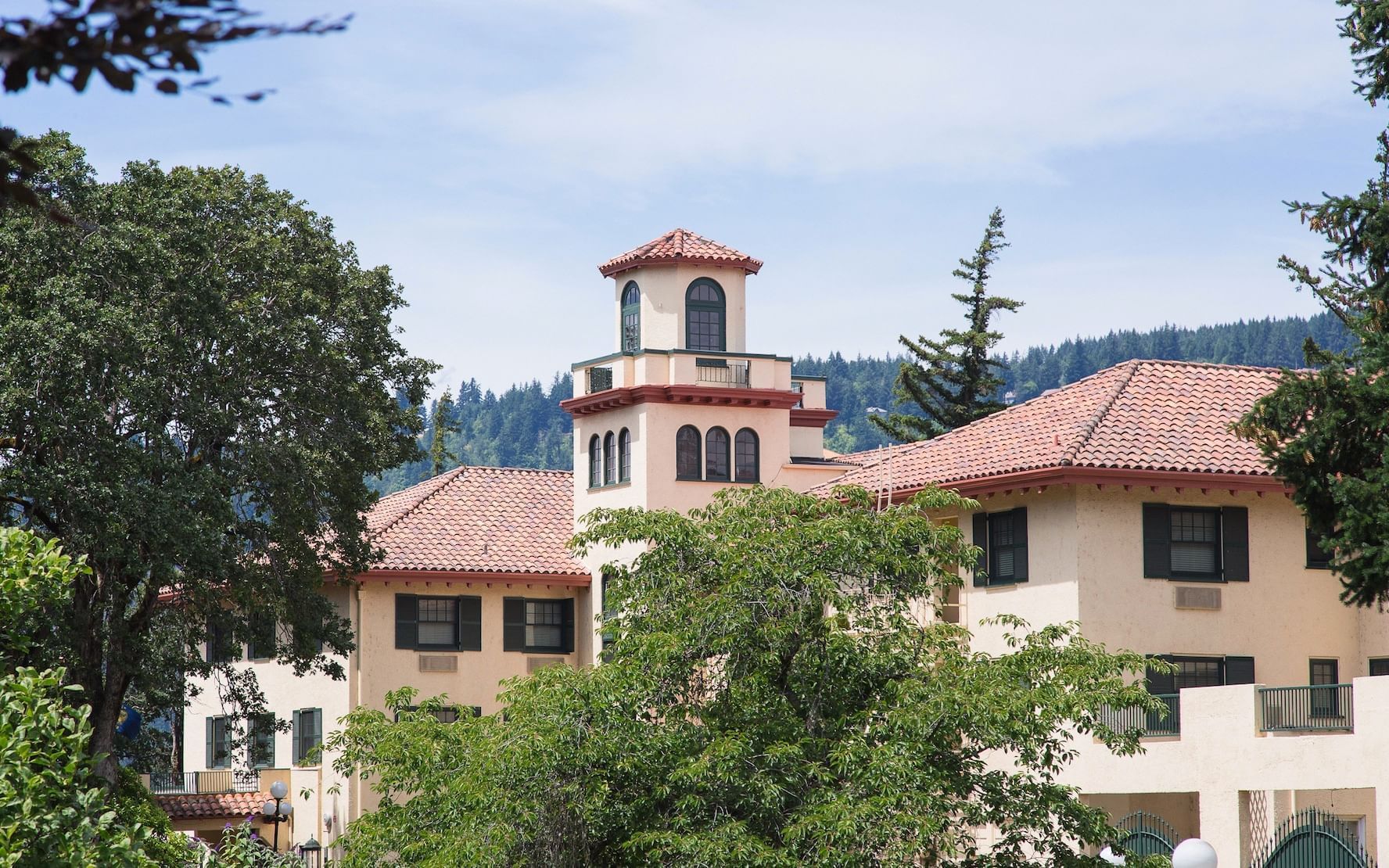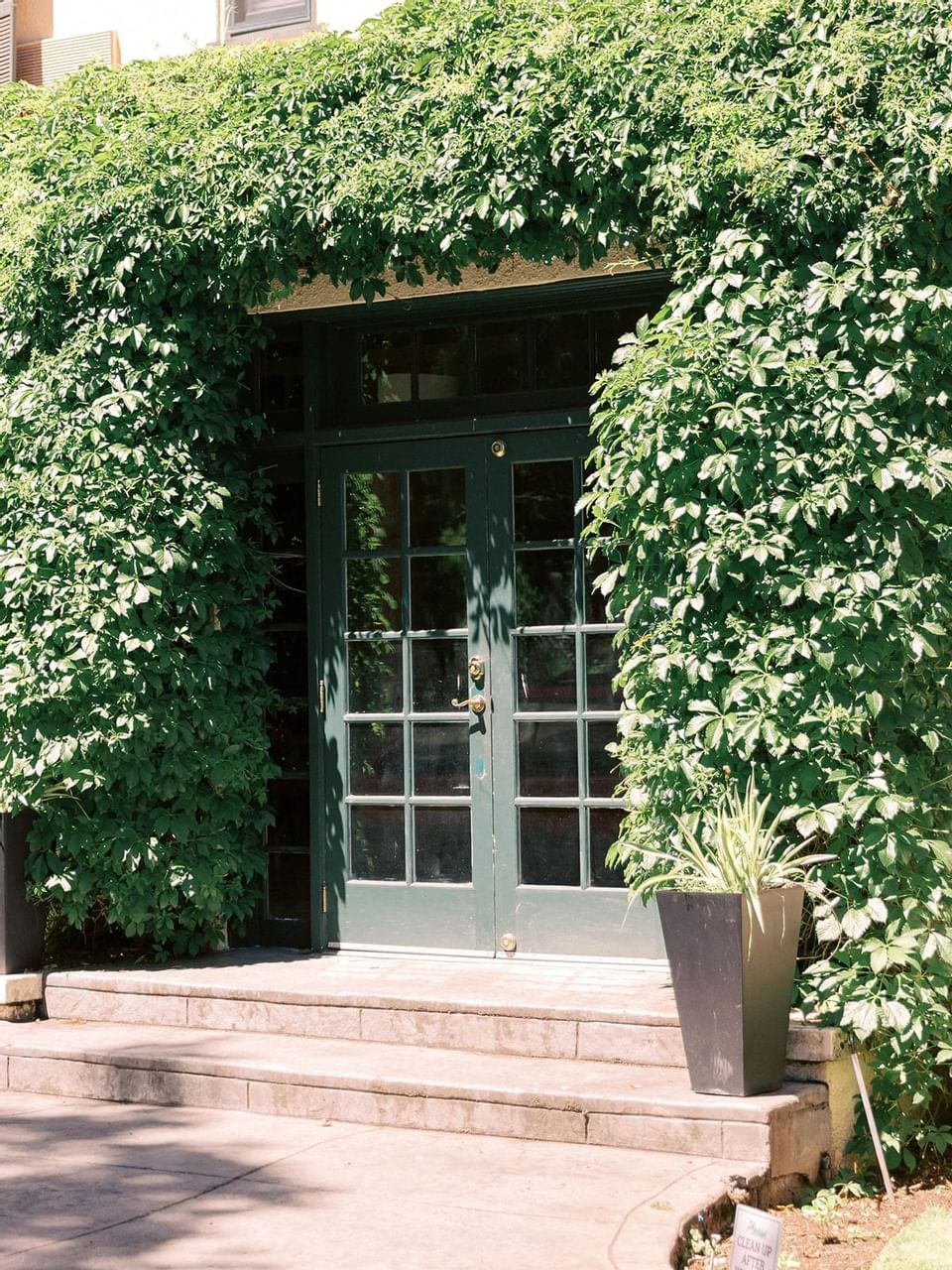 SPECIALS
Enhance your visit to the beautiful Columbia River Gorge with exclusive vacation packages highlighting the best of Hood River, Oregon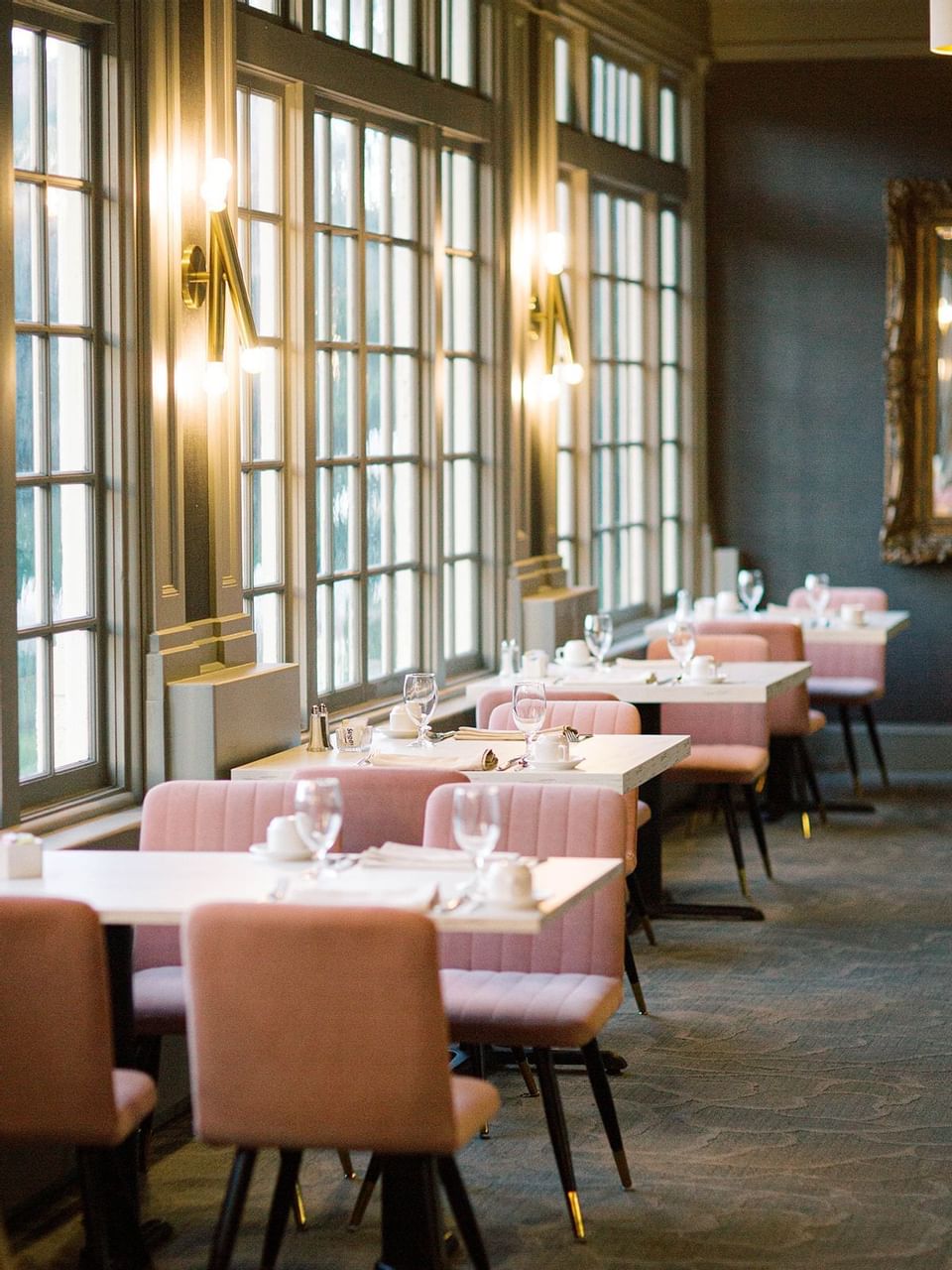 DINING
Casual, romantic, and with the legacy of 1920's elegance, Simon's Cliffhouse at the Columbia Gorge Hotel & Spa presents the best Hood River
has to offer.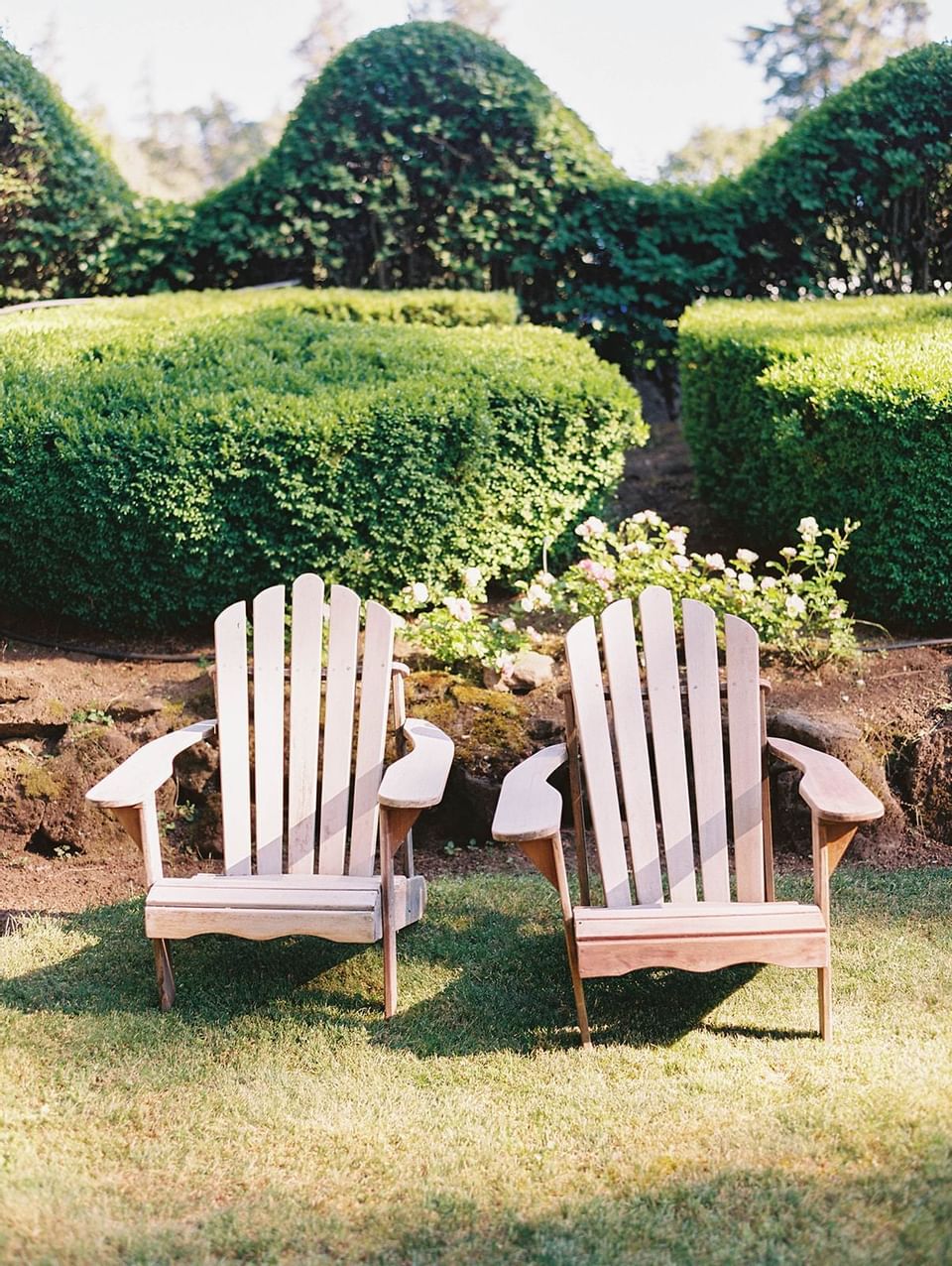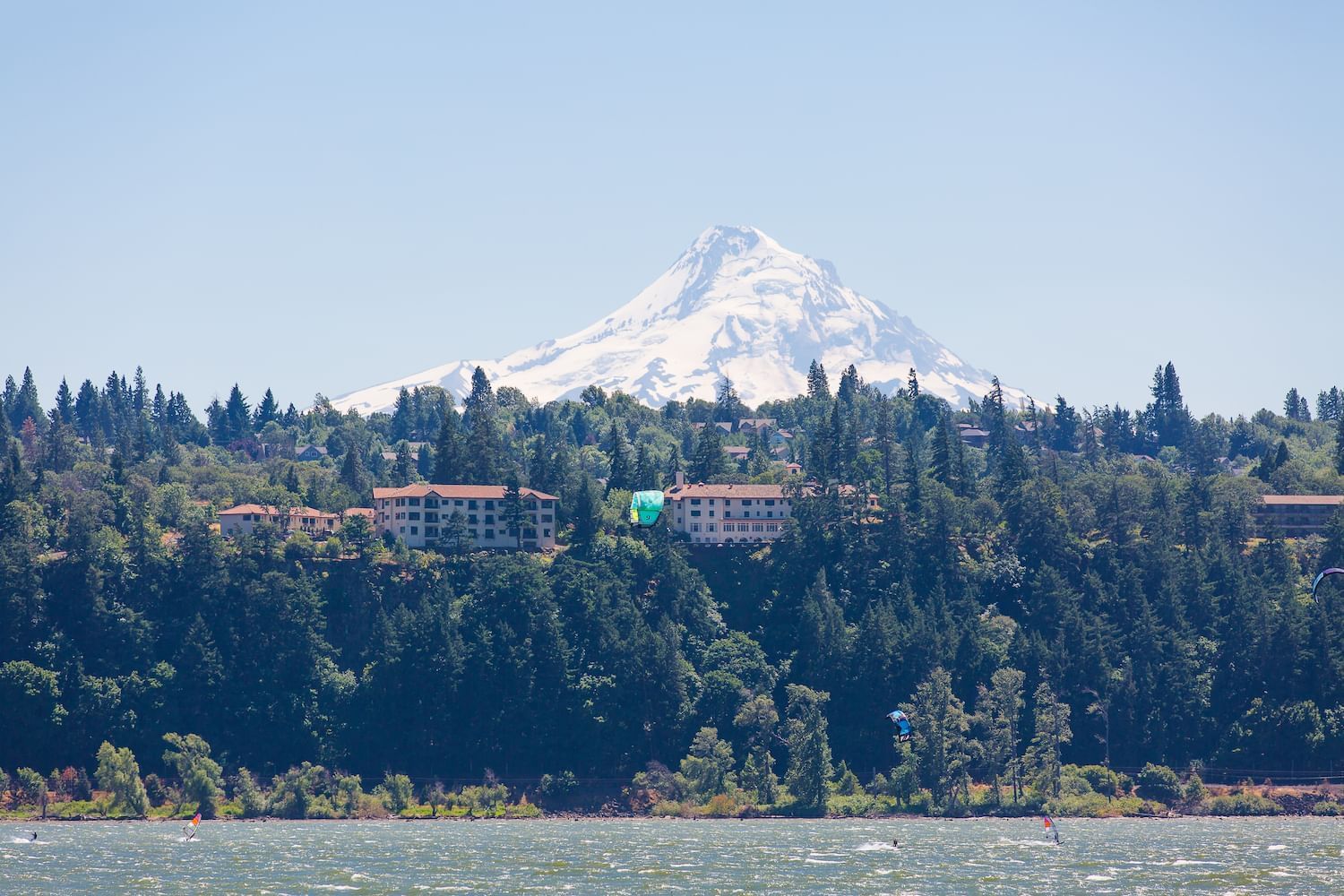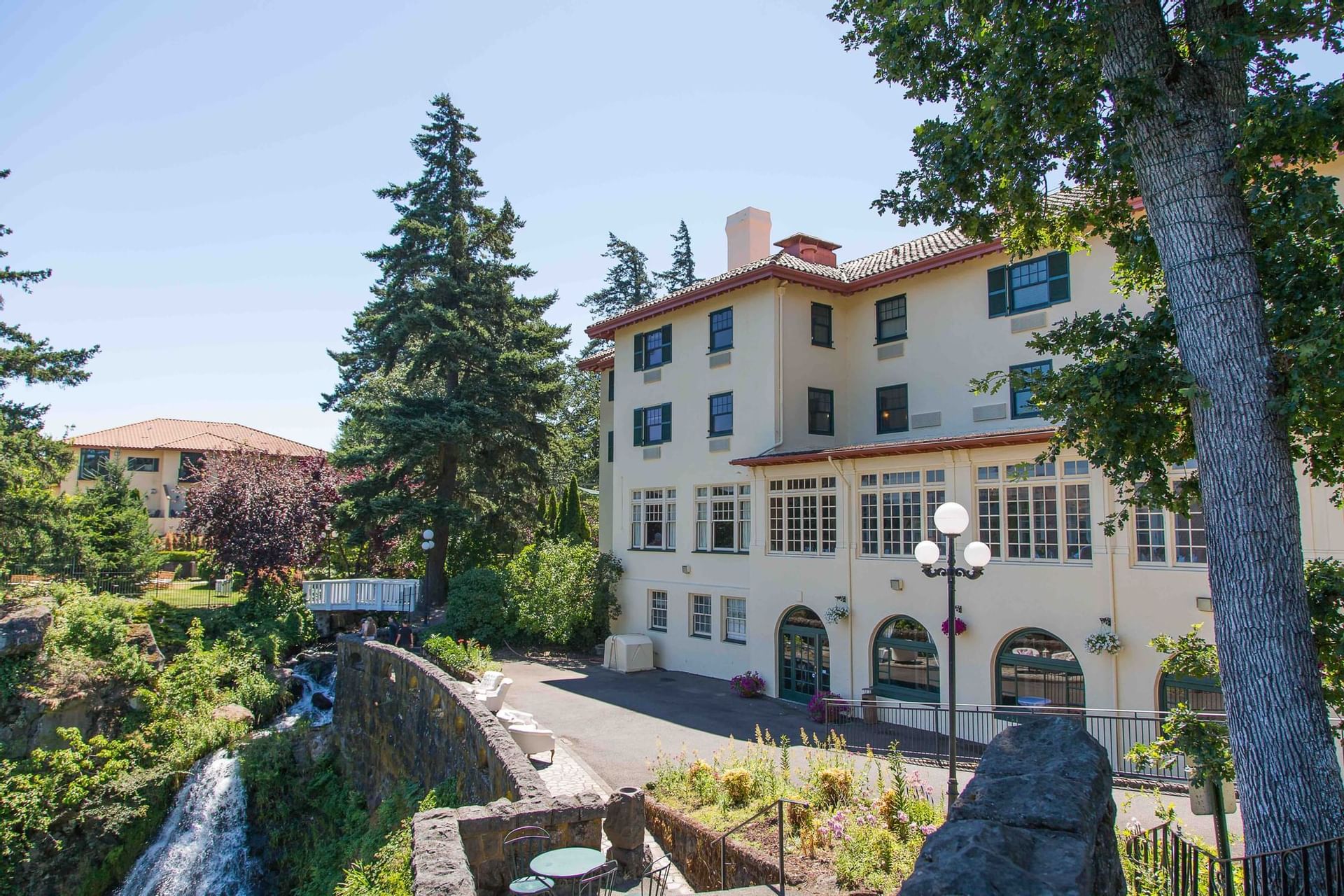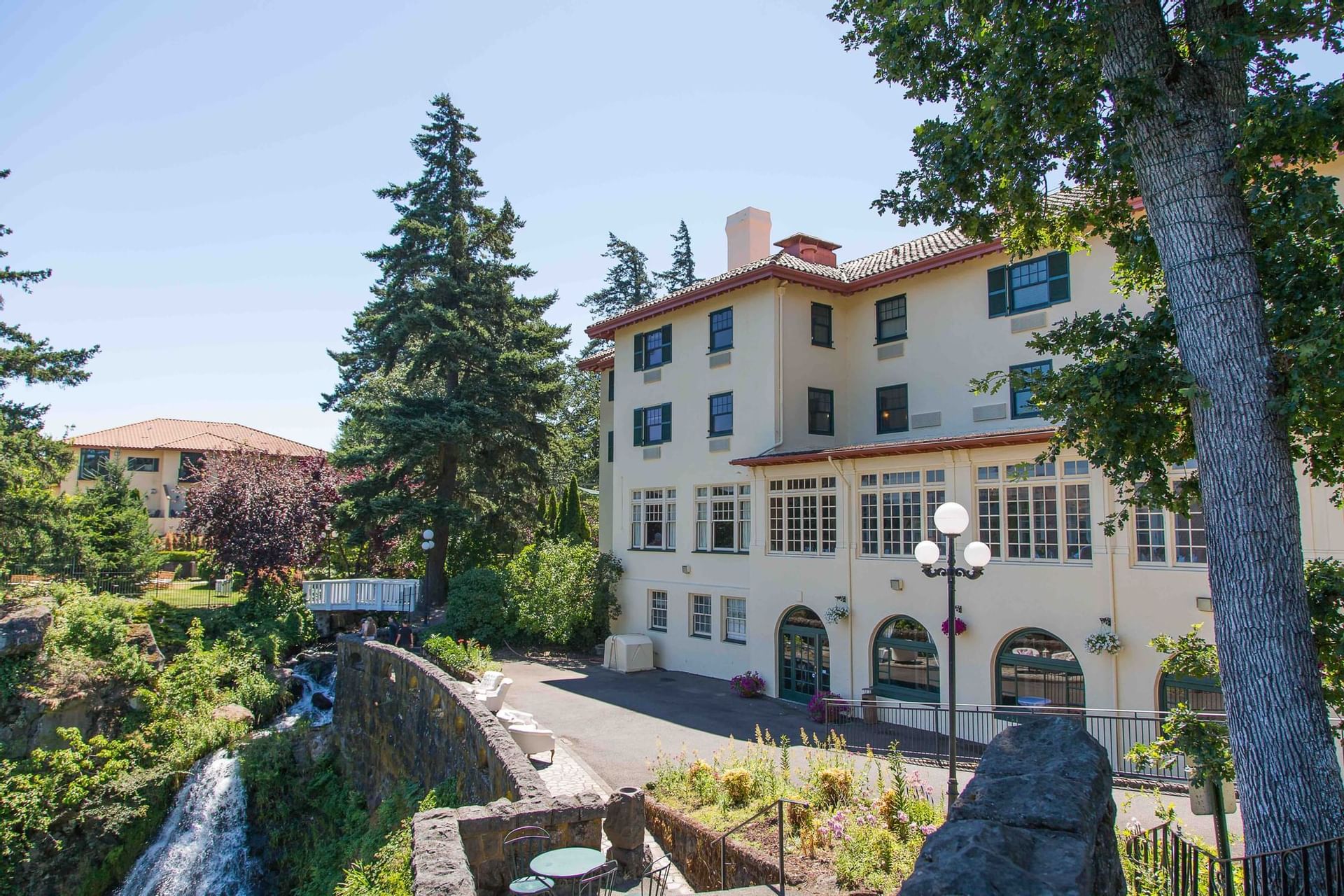 Your Comfort is Important
Please contact us with any questions, or if you need information that you cannot find on our site.
Call (541)386-5566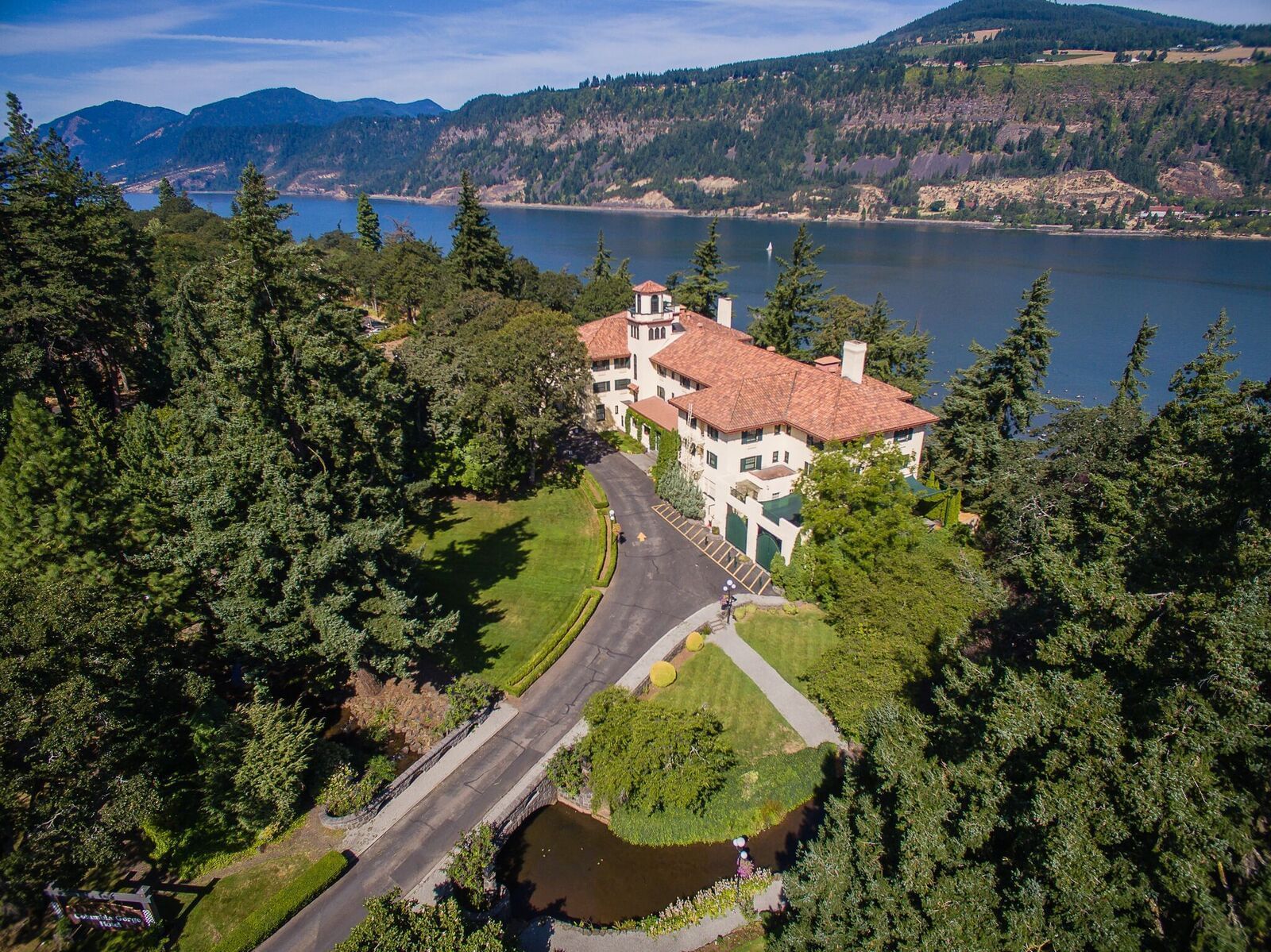 Incredible place!
I thoroughly enjoyed our stay at Columbia Gorge Hotel! We've been talking about going there for years now and finally made it happen.

Will definitely be going again! The setting is amazing, the staff is friendly and helpful, and the history is so amazing. We loved finding out The rich history and stories behind the building, and with the touches to personal rooms and the attention to detail all throughout the hotel, you almost feel as if you have taken a trip back through time.
Stayed: February 2018, traveled as a couple

Wonderful visit!
The hotel is beautiful, the music in the piano bar was outstanding, and the food was excellent.

The only thing I would have liked to see more of was historical information about the hotel. There was some, but there needed to be more! :) The gardens were amazing, even though it was winter. I bet they're spectacular when things are blooming!
Stayed: January 2018, traveled as a couple
Outstanding!
Great People are working here and highly supportive before, during, and at the end!

The romantic package set up in the room before we arrived, a special arrangement to deliver a "surprise" room service, the dinner, room upkeep, and the checkout--all worked like a charm. Thank you CGH!
Stayed: January 2018, traveled as a couple
Columbia Gorge getaway …
My wife and I have made the trip from Spokane to Portland many times and never stopped by to see this beautiful property.


What an amazing setting overlooking the mighty Columbia River! Bald Eagles galore
Stayed: January 2018, traveled as a couple
A lovely stay at a lovely old hotel
The hotel and grounds are priceless - comfortable and historically significant.

The river side view is beautiful and the food in the dining room is outstanding - especially the Sunday Brunch. Service is very good and we will most certainly return.
Stayed: February 2018, traveled as a couple